Changing of the Guards a weekly spectacle in the Eighties. picture taken on October 20, 1982. This was in fact an old Prussion tradition, even in the late days of the GDR-regime discussed by the leaders of the GDR.
In my old homepage I had a special page dedicated to the Berlin Wall and the Struggle for Freedom of the German People to become a free independent nation, as a  member in the European Community of States. With the fall of the Berlin Wall on November 9 1989 this struggle became successfull. the withdrawal of the troops of the Soviet Union  in the years to follow and the treaty of Sepyember 12, 1990 made an end to the Second World War. on October 3. (now the National Celebration day) was the start of full free travel, within the German Federal Republic. Now after 13 years we can see the good effects of these events in th Eighties of the last Century. All pictures are copies of colorslides of Julius Roentgen.
page first published in this form on January 1 2015 and reviewed January 2, 2015. Big differences between West and East. Many people waged their lives by their escapes from that abject Regime. With my Dutch pupils from Rotterdam I made in the years between 1980 and 1990, journeys to show them the circumstances People had to live in Eastern and Western Germany at that time. Last revision of this page January 25., 2015. all pictures are copyrighted, Julius Roentgen 1973/1990/2015.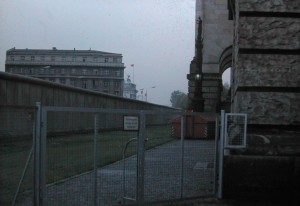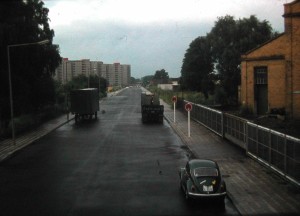 )